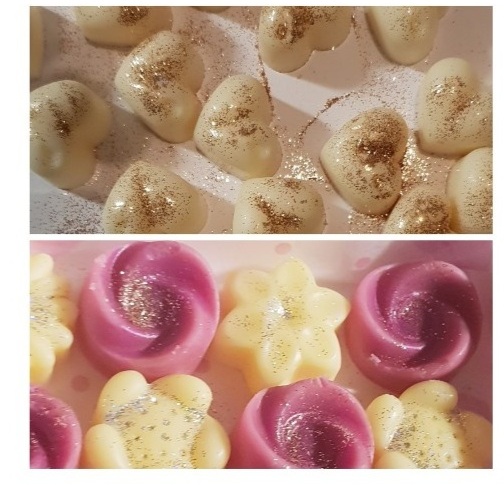 Scentalicious 12
Scentalicious 12 (MADE TO ORDER) See dispatch time at the bottom of the page.
X12 melts you can either have the same fragrance for the entire box or you may choose 3 different scents that will be split into sets of 4.
If you require a split box:
PLEASE SELECT SPLIT BOX FROM THE DROP DOWN MENU, ADD TO CART THEN FOLLOW THE PROMPT!
If you would like the entire box to have the same fragrance:
SELECT A FRAGRANCE, ADD TO CART – FOLLOW THE PROMPT. ( Please make sure you have checked that all 3 drop down menus have the same fragrances added before you submit.
Jacko's Top Tips
 ➢ Allow 1-3 weeks for a good cure time (date produced is on the back) 
➢ Burn for a minimum of 30 mins to get a good scent throw 
➢ Once scent fades, drop your own fragrance/Essential oil into the wax and continue burning
 ➢ To switch out the oil for a new melt, use cotton pads/ balls whilst the wax is in liquid form, and let it soak up the wax.
 ➢ Switch between different scents to avoid "Candle Nose" *
 ➢ Store in a cool/ dark environment 
➢ Use within 6 months. 
➢ Change oil after 5-7 burns to keep it fresh- The oil will not dissipate.
To make sure that your goods are suitable for shipping please take note of the approx. dispatch times.
Wax Melt Originals 1-3 working days
Breakables – 1-3 working days
Scoopables 3-5 working days to allow the wax to properly set before shipping.